<![if !supportLineBreakNewLine]>
<![endif]>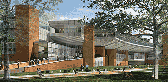 Attack Recovery Project
Overview
This work focused on how to recover a database after it is attacked by a set of malicious transactions that corrupt data. Attack recovery has two aspects: damage assessment and repair. Using checkpoints is simple, but it can sacrifice a lot of good work. If we can stop the database server to do attack recovery, then a technique similar to cascading abort can work. However, since many critical database servers need to be 24*7 available and temporarily making the database shut down can be the real goal of the attacker, on-the-fly attack recovery which never stops the database is necessary in many cases. However, on-the-fly attack recovery faces several unique challenges (compared with traditional database recovery): (1) we need to do repair forwardly; (2) cleaned data objects could be re-damaged during attack recovery; (3) the attack recovery may never terminate in some cases. We have developed both syntact and semantics based attack recovery algorithms. Our syntact-based framework successfully addresses these three challenges. Our semantics-based approach is (in most cases) strictly better than commutativity based repair.
Papers
P. Liu, P. Ammann, S. Jajodia. "Rewriting Histories: Recovering From Malicious Transactions", Distributed and Parallel Databases, Vol. 8, No. 1, January 2000, pages 7-40. [Download]
P. Ammann, S. Jajodia, P. Liu. "Recovering from Malicious Transactions", IEEE Trans. on Knowledge and Data Engineering, To appear. 2002. [Download]

P. Liu, S. Jajodia. Trusted Recovery and Defensive Information Warfare, Kluwer Academic Publishers, 2002. ISBN 0-7923-7572-6.

P. Liu, S. Jajodia. "Multi-phase damage containment in database systems for intrusion tolerance", In Proc. 14th IEEE Computer Security Foundations Workshop, 2001.
H. Wang, P. Liu, L. Li. "Evaluating the impact of intrusion detection deficiencies on the cost-effectiveness of attack recovery", In Proc. 7th Information Security Conference, 2004.
People
Peng Liu (Penn State), Paul Ammann, Sushil Jajodia (George Mason University)